Ellen R. Mell
Founder  – Intellect Law Firm, LLC
Registered Patent Attorney, USPTO
Attorney at Law, Licensed in Missouri
MBA/JD, MS Physics
Areas of Practice
business transactional law
intellectual property law (patents, trademarks, and copyrights)
business strategy, negotiation, and consulting
Background
Ellen Mell brings significant business strategy and technical expertise to her law practice.  Before matriculating to law school in 2010, she was an experienced senior executive with over 20 years of entrepreneurial startup and business ownership experience, with particular emphasis in the manufacturing and product development sectors.   She is an inventor in her own right, and has assisted with the design of many new products and manufacturing processes.  In addition to her broad technical expertise, Ms. Mell has a hands-on and in-depth knowledge of launching companies, designing and implementing operational processes, and developing complex inventory, purchasing, and accounting systems for both startups and larger enterprises.  She has also directly assisted various companies with fundraising (both dilutive and non-dilutive capital) and with marketing and advertising campaigns.
Ms. Mell has an extensive technical background that allows her particular insight into the law requirements of businesses and entrepreneurs.  She has proven experience in the fields of product design and rapid prototyping, precision machining, custom automation machinery, robotic integrations, injection molding, and cast metals.  She has been active in many business sectors – with an emphasis on manufacturing, and regularly provides product design and manufacturability assessments for select clients.  Ms. Mell has served as a business owner, consultant, and senior executive for several companies in a variety of industries – both in and out of the manufacturing sector.  Ms. Mell recently spent five years serving as Chief Operating Officer and In-House Counsel for Nexmatix, a manufacturer and developer of emerging manufacturing technologies in St. Louis, MO.
Ms. Mell's business legal transaction and negotiation experience includes the creation and negotiation of nondisclosure agreements, noncompetition/nonsolicitation agreements, employment agreements, employee option plans and option awards, complex purchase and sales contracts, distribution agreements, deferred compensation agreements, licensing and royalty agreements, board resolutions, letters of intent, and various business formation documents.  She brings an efficient and practical approach to providing legal documents, negotiation services, and strategy recommendations for both businesses and individual entrepreneurs.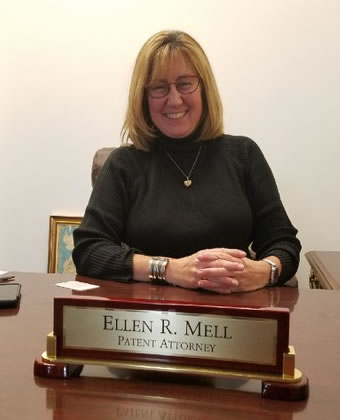 Ms. Mell continues to serve actively as CEO (and founder) of Custom Technologies LLC, a technical company formed by Ms. Mell in 1997 that provides prototyping, precision machining services, and custom-built automation machinery for both entrepreneurs and established businesses.  As an inventor, she is named on several patents (both issued and pending), and enthusiastically assists other inventors and companies with the practical aspects of launching their ideas into reality.
Ms. Mell holds an appointment as an Adjunct Lecturer at Washington University in St. Louis, where she teaches an evening course in intellectual property law and business basics for entrepreneurially-minded engineers.  She also serves as a mentor for WUSTL's annual Engineering Discovery Competition.
In addition to obtaining her Juris Doctorate degree from Washington University in St. Louis, Ms. Mell holds a B.S. in Physics (summa cum laude) from Missouri University of Science & Technology (formerly University of Missouri-Rolla), an M.S. in Experimental Physics from Cornell University, and an MBA with Knight Scholar designation (top 10 of MBA class) from Washington University in St. Louis.   She earned the Cali Award in law school (top student in class) for three courses:  Patent Drafting, Closely-Held Businesses, and Business Acquisitions.  She is a member of the Missouri Bar, the American Bar Association, and MENSA.   As a licensed patent attorney, she holds a specialized license to practice and represent clients before the United States Patent and Trademark Office.
Ms. Mell is married to Dennis T. Mell, a true manufacturing guru, who holds an appointment as Professor of Practice in the Engineering School at Washington University in St. Louis.  They have one son, who is pursuing his PhD in Los Angeles.  Together, the family enjoys travel, golf, snow skiing, and aggressively battling each other during cutthroat board game evenings.